Our Staff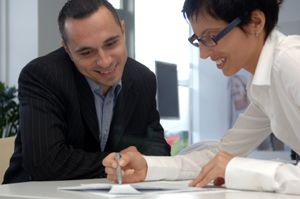 Although we're proud of our products, services, and technology, our staff has over 60 years combined service. We are big enough to run 10 million labels and small enough to run 50 labels.
Every person on our staff is committed to providing excellent customer service and producing high-quality products and services. As you work with us in the future, we're confident that you'll find this to be true.
Take a look at our catalog in the "Hot Off The Press" section on the home page. The catalog will list some of our many products and dies offered. If you do not see what you need, please call. Our custom dies are on average 75% less then our competitors. Call to discuss your next project.