Company Culture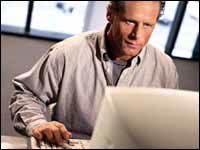 We love what we do. The passion we have for our work enables us to take ownership of our clients' projects. We constantly strive to deliver the highest-quality products possible.
There is no greater satisfaction than delivering a finished product that helps a client reach their goals and objectives. To learn more about our approach to customer service, follow the provided links for more information.
Our Mission And Promise To You
Our mission is to provide you with the highest-quality products and services possible in a timely fashion and at a competitive price. We promise to listen to you and help you achieve your business goals. We will always be there with honest, expert advice and quick, friendly customer service.
Our goal is to meet and exceed your expectations.
Guiding Principles
Let me take this opportunity to introduce you to Labels & Decals International a family owned business in operation for more than fifty years. We are experts in producing labels for the trade. Because of our wide product line, we specialize in partnering with other printers/brokers & other trade related companies in producing part or all of a job they cannot do. Our specialties range from numbering, card stock, piggy back, blow on labels, plastic, write on cards, two-sided decals, scratch-n-sniff to holograms, just to name a few. If you have ever experienced difficulty in finding the right type-size, shape, color or material, or knew exactly what you needed just couldn't find the company to produce it-look no more, your search has ended at Labels and Decals International.
We are the perfect partner for any project, no job too big or too small for Labels and Decals International. Best of all, we offer free shipping anywhere in the United States, Not only do we provide you with world class service, but add that extra bonus-what more can you ask for! Don't hesitate another moment, give us a call today for a quotation.
Fifty solid years of experience in customizing and meeting the business needs of our customers has allowed us to enlist the trust and seal of approval with major clients such as; McDonald's, Coca-Cola Company, and Walgreen's. We would like the opportunity to add your company to our list of satisfied customers. Give us a call today at our toll free number, or fax us your request. Either way, we guarantee you prompt, courteous service-you'll be glad you did!
We will continue to evolve as a diversely skilled, fast-moving team of professionals ready to learn from each other and meet whatever challenges our clients may face. We launched this cutting-edge Web site to make it easier for our clients to request estimates, place orders, check proofs, or transfer files online. We hope you find it as helpful as we do.
Kindest regards,
Steve Bartscher
President